In this month's Beeline we will be recapping our February 1st PUB meeting.

Once again, Bridgetown Bees' Glen Andresen shared his monthly Pollen & Nectar report with his extensive slideshow on current flowering plants. Even though we're coming out of an atypically harsh winter, Glen provided some great information on the several blooming nectar and pollen plants just coming into bloom that are keeping our girls busy this February and March. You may want to look out your backyard and see what's blooming there.
For example, there are several variety of crocus that are just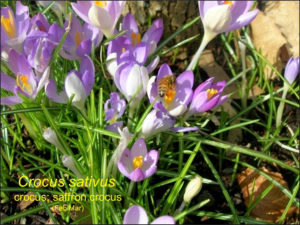 starting to bloom for our girls coming out of the darkness of winter. Also vine plants such as the winter jasmine and winter honeysuckle are beginning to bloom as well. For a more detailed report on current flowering plants check out Bridgetown Bees for Glen's monthly "What's in bloom" report. Click here to check it out. In addition, if you happen to run across any interesting honey bee plants during your outside times be sure to email Glen with any photos and/or suggestions.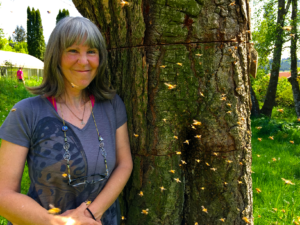 Our featured speaker this month was Susan Chernak McElroy, best-selling author, master storyteller and co-founder of Spirit Bee. Susan's hives are the focus of her spiritual practice—the apiary as temple, teacher, divine inspiration, and meditation corner. She continues to study the science and the mystery of beekeeping, and believes that what is truly good for honeybees is equally good for human bee-ings. If you haven't checked out her New York Times Bestseller, 'Animals as Teachers and Healers,' you should. Click here for a link to her books. Susan's writings are published in more than twenty languages worldwide. Many thanks to Susan for sharing her holistic view of what beekeeping is like for her.
We're excited to announce that Michael Thiele, founder of Gaia Bees will be speaking here in Portland on Saturday, March 18th. More details to come!!
Bee School 2017 was a huge success as we had a record 42 attendees and 8 volunteers. For those not familiar, Bee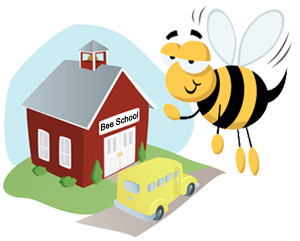 School is a yearly event for beginning beekeepers and provides 6 hours of classroom instruction plus 2 hours of hands on experience inside a working hive. For those who attended, keep on the lookout for your field reminder which will be coming to you in the coming weeks.
We have several opportunities for volunteering and being involved with the club. If you'd like to volunteer for
Tour De Hives 2017
, help out with Zenger Farm, help a board member, or become a mentor, please
email Bill
or talk to a board member at the next meeting.