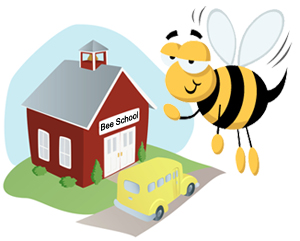 If you're interested in bees and want to learn more about how to become a backyard beekeeper, this Bee School will be a great tool to help you get started. Experienced beekeepers and mentors from the Portland Urban Beekeepers club will be providing instruction and training, and will help you through the common questions and concerns of a beginner beekeeper. How much space do you need? What kinds of equipment? How much will it cost? What can you expect your first year? How and where do you get bees? And so much more!
Bee School will be held online through the Zoom platform. The meeting link will be sent out to participants.
Click the PUB Bee School button on this page to begin registration.
Bee School will be held in 4 sessions. You have the option of registering for all 4 classes for only $45/person. You can register for any single class for $20/person. Since all classes are being recorded, if you register for all 4 classes you will receive a link to any past sessions.
The sessions are as follows:
February 18, 2021 7-9pm: (Recorded) Intro to beekeeping, equipment, obtaining bees, installing and caring for your bees.
May 13, 2021 7-9pm: (Recorded) Spring management, honey bee biology, reading frames and evaluating your bees, varroa mites and management, honey/nectar flow and dearth.
July 15, 2021 7-9pm: Honey harvest, robbing behavior, queen events, disease and pest management, Integrated Pest Management strategies.
September 16, 2021 7-9pm: Fall and Winter management, feeding protein and carbohydrates, mite management, dead-out hive autopsies.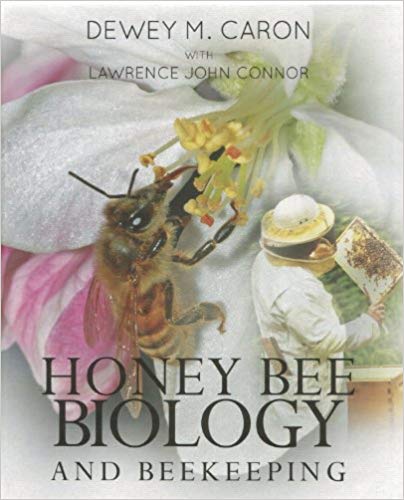 The textbook used for this class is Honey Bee Biology and Beekeeping (2013) by Dewey Caron and Lawrence John Connor. We are selling it for $40. You will have the option of adding the book to your class registration.
When
May 13th, 2021 7:00 PM through 9:00 PM
Event Fee
| | |
| --- | --- |
| All 4 classes + textbook | $ 85.00 |
| All 4 classes (no book) | $ 45.00 |
| May 13 Only + textbook | $ 60.00 |
| May 13 Only (no book) | $ 20.00 |