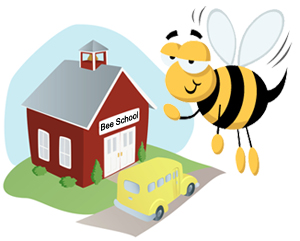 If you're interested in bees and want to learn more about how to become a backyard beekeeper, this Bee School will be a great tool to help you get started. Experienced beekeepers and mentors from the Portland Urban Beekeepers club will be providing instruction and training, and will help you through the common questions and concerns of a beginner beekeeper. How much space do you need? What kinds of equipment? How much will it cost? What can you expect your first year? How and where do you get bees? And so much more!
Bee School will be held at the Multnomah Friends Meeting Hall.
Click the PUB Bee School button on this page to begin registration.
Bee School will be held in 4 sessions. The option to register for all 4 has passed. You can register for any single class for $20/person.
The sessions are as follows:
February 20, 2020 7-9pm: Introduction to Beekeeping, where to purchase your equipment, how to set it up, choosing an apiary site, where to get your bees, and how to care for them--feeding, watering, and the Residential Beekeeping Best Practices. Dealing with bee stings.
May 21, 2020 7-9pm: Understanding how bee colonies build up, the Varroa mite life cycle, when and how to open the colony and inspect, reading and understanding brood frames. Nectar and honey flow, the dearth and when to consider feeding.
July 16, 2020 7-9pm: Summer and Fall Management: Honey characteristics, how to remove supers and extract honey, robbing. What could go wrong--queen events. Honey bee diseases and pests, integrated pest management strategies. Mite monitoring and treatment options.
September 17, 2020 7-9pm: Fall and Winter Management: Preparing to overwinter, what to consider and what can go wrong at this point? Mite and moisture management. Feeding. Reviewing statistics from past years and what seemed to help colonies overwinter successfully. Dead-out hive autopsies, examples of evidence for the colony's demise.
In addition to these classes you'll get unlimited access to the club apiary at Zenger Farms on the first and third Sundays.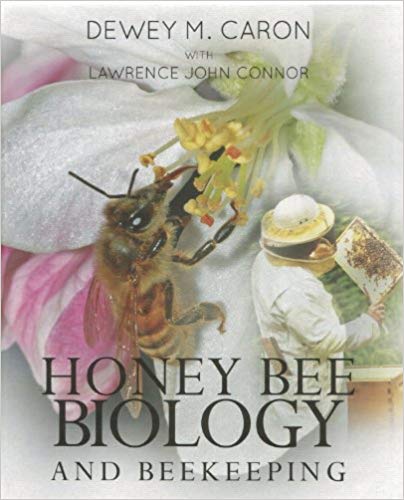 The text book used for this class is Honey Bee Biology and Beekeeping (2013) by Dewey Caron and Lawrence John Connor. We are selling it for $40. You will have the option of adding the book to your class registration, and picking it up on your first day of class.
When
July 16th, 2020 7:00 PM through 9:00 PM
Location
4312 SE Stark St




Portland

,

OR

97215




United States
Event Fee
| | |
| --- | --- |
| July 16 Only + text book | $ 60.00 |
| July 16 Only (no book) | $ 20.00 |